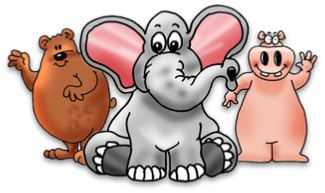 Ark Day Nursery is a family run private nursery. We open from 7am – 6pm Monday to Friday. We believe that because of the size of our nursery our children receive a higher standard of care. Our nursery is like home from home with comforts to make nursery life more special.
Since acquiring the nursery in September 2009 we have embarked upon extensive redecoration and renovation of the property, to bring it up to the highest possible standards in order to offer the best care, within a safe and secure environment.
We have recently been rated by OFSTED as good. We have our own onsite cook who prepares all of our meals to the highest standard & have been rated 5 stars by the food standards agency. All of our staff are paediatric first aid trained.
We have a separate sleeping area, which has both beds and cots with your child's personal bedding which is washed at the end of every session. Our secure entrance ensures only permitted persons can gain access to the nursery. We have a large private garden that is separated into three sections and children are encouraged to play out as much as possible to encourage their physical development. We have our large free play area & we have an area with the wendy-house and weaving posts. There is a separate shaded area for the babies, which has a ball pool and various soft play toys.