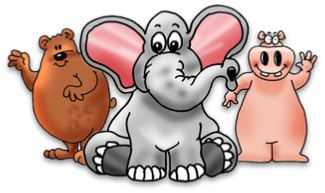 LAUGHING LIONS
Laughing Lions is split into two rooms; we have the chill out room and the messy room. The children are actively involved in their own planning, and are encouraged to use their own ideas and interests to plan the day-to-day activities.
HOLIDAY CLUB
We provide holiday care for children aged 5 – 11 throughout the school holidays. Meals included are breakfast, snacks and tea (depending on sessions) We do ask that you provide a packed lunch as this allows us to keep the costs down for you, and allows them to go on trips throughout the day.
BEFORE SCHOOL AND AFTER SCHOOL CARE
Children have breakfast or tea depending on their session. There is free play in the morning allowing children and staff time to set off for school. After school and tea children will have the chance to do painting, crafts, dressing up play games or play outdoors. We pick up and drop off from St Paul's CE Primary School, St. Winefride's School, Farfield Primary School & Wibsy Primary School, this can be before and afterschool but also includes dinner time pickups and drop offs. Children are given high visibility vests to wear on pickups and drop-offs to ensure your child's safety is paramount.